Electrical Thermic Fluid Heating System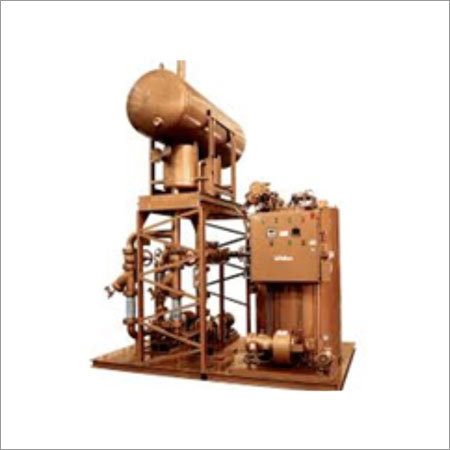 Electrical Thermic Fluid Heating System
Product Description
Electrical Thermic Fluid Heating System - hot Oil System
Thermic fluid systems are high temperature process heating systems, used for high performance industrial processes, often as an alternative to high pressure steam. An attractive alternative due to much higher media operating temperatures at low pressure and also because of significant less overall operation costs.
Open skid /enclosed thermic fluid systems with range of design temperatures available. Custom designed as per the process requirement. The system comprises of heating unit,centrifugal circulating pump, de-aerator cum expansion tank, control panel, and valves/fittings. The piping and heating units are thermally insulated.
Features
Low Watt Density Elements Result in Low Film Temperatures and Long Element Life
Customized Controls Available
Thermal fluid enters the heater from the lower right side. This unique circulation method (upward spiraling fluid) results in an even flow of thermal fluid within the vessel.
Integro thermal fluid heaters are highly efficient because the elements are totally immersed in thermal fluid and the jacket is fully insulated with high density insulation.
Technical Specification
| | |
| --- | --- |
| Efficiency | 87 +2% |
| Size | 1-2 ton |
| Voltage | 240-440 V |
| Heater Material | SS |
| Usage/Application | Agriculture Industry, Food Industry, Chemical Industry, etc. |
| Fuel Type | Gas, Oil, etc. |
| Frequency | 50-60 Hz |